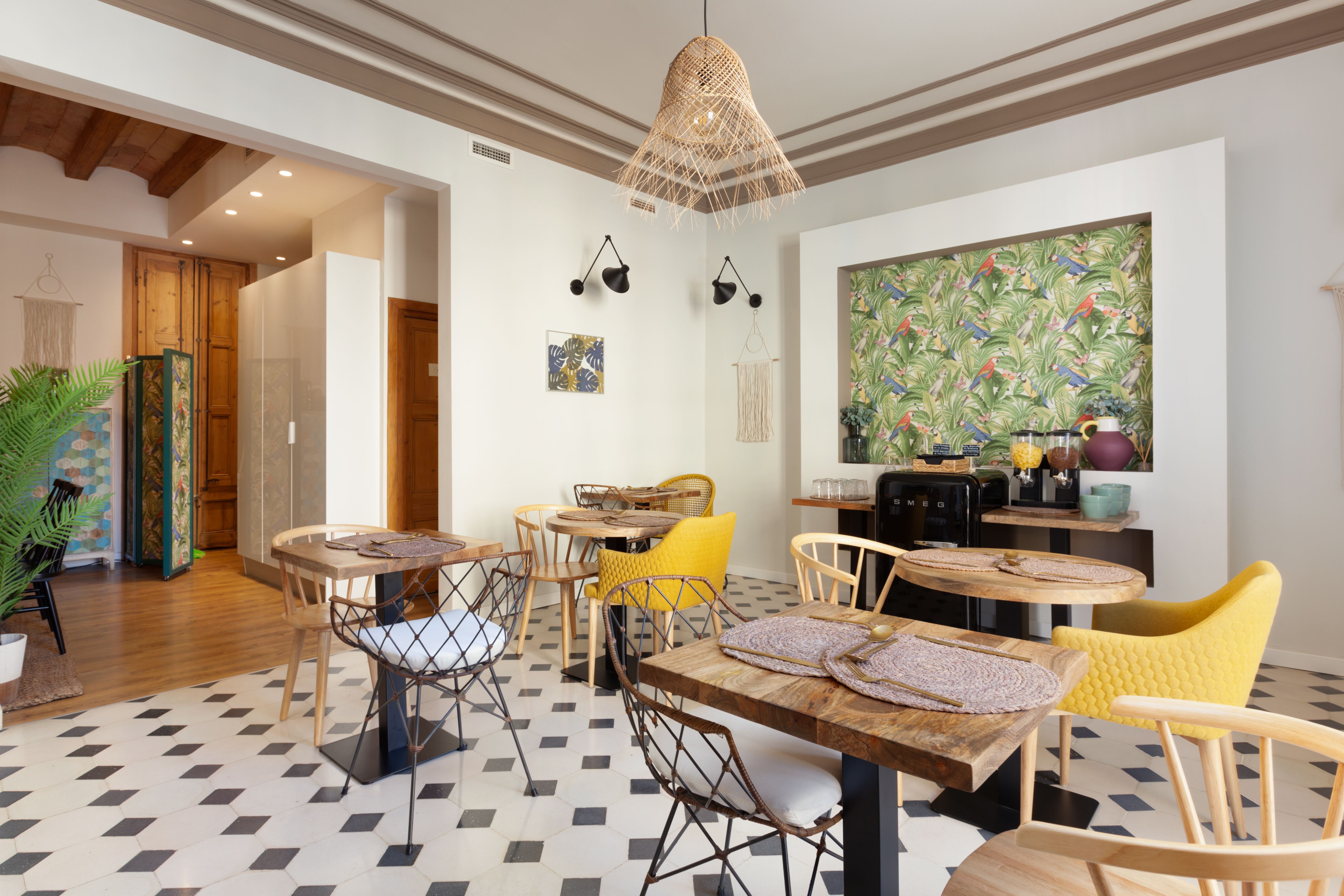 Casa Vaganto is one of the best kept secrets in Barcelona. This beautiful sanctuary pays homage to you the traveller. Especially for you global nomads who are always looking for an original and unique ambiance, they have created their small boutique hotel.
Overlooking Plaça de la Bella Dorita and the iconic El Molino Theater, next to Parallel Avenue, Barcelona's theater district. They are also in the heart of Poble Sec, a lively and vibrant local neighborhood. The famous Calle Blai with its many tapas bars and restaurants is literally right around the corner.
Can You tell us something about the start of your accommodation ? 
Casa Vaganto opened in September 2018. The inspiration for Casa Vaganto was simple. To create the environment for our guests as if they were in our own home. We transformed a typical Barcelona "piso" (apartment) into our reception and lounge area which is also where all of our guests can enjoy daily breakfast as well as complimentary coffee, tea and local wines throughout the day. Our background has always been hospitality but we wanted Casa Vaganto to be something special and different from any traditional hotel you can find.
Where are your guests coming from ?
All over the world! As You know Barcelona is one of the most popular destinations in Europe, so we really have people from all corners of the world coming to Barcelona.
What type of guests do you attract ?
All types of guests! We have tourists of course but also business people who are having meetings in the city. Our accommodation is of course open to every kind of visitor.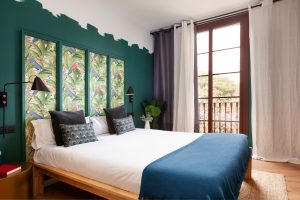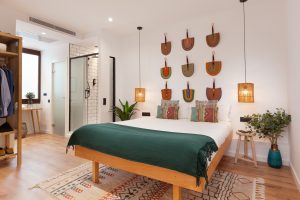 How many rooms do you offer ?
Casa Vaganto has 19 guestrooms.
What is unique about your hotel's location? Why would people choose to stay in your neighborhood? What authentic local experiences will guests have access to?
Poble Sec is a wonderful "barrio" (neighbourhood) of Barcelona. In Poble Sec, you have the feel that you are located more in a residential neighbourhood, however within a short metro ride or walking distance to all of the attractions of Barcelona. You can still find many traditional restaurants and bars and are walking distance to the beautiful Montjuic.
When is the best time to visit your area?
Barcelona is a wonderful city to visit all throughout the year. No matter when you come, there is not shortage of things to do.
Do You offer arrangements to your guests to visit the area ?
Yes, we have full concierge services available at the hotel that can be arranged by our reception staff.
Are there any supermarkets near your accommodation ?
Yes, the hotel is located in the neighbourhood of Poble Sec which is full of all the necessary conveniences.
Is there any typical meal guests should try when visiting your region ?
In fact there are many! Of course when thinking of Spanish food, most people think of Tapas and Paella which are fantastic and can be found all around Barcelona, but in fact are not traditional Catalan dishes. Pan con tomate (bread with tomate) is a favorite among all guests travelling to Catalonia and you can even taste this local delight during breakfast at Casa Vaganto. Another local favorite is Butifarra or Catalan Sausage. In winter, guests visiting Catalonia can try Calçots, and a Calçotada is a must do if you are visiting during this time. If our guests are interested to try some typical Catalan Dishes, we send them to one of the nearby restaurants, Taverna Can Margarit or La Bodegueta de Poble Sec which can both be reached within a 5 minutes walk from Casa Vaganto.
What is your favourite part of your job / activity?

The guests of course. Vaganto was inspired in order to make our guests feel like they are staying at somebody´s home which is course is why we enjoy so much the interaction with our guests and how we can make their stay in Barcelona enjoyable and memorable
Is it possible to use public transport to come to your accommodation?
Yes, Casa Vaganto is literally located in front of the Metro station with full access to explore the city. There are also several city buses out front as well. The entire city is reachable from Vaganto via public transport. However, my favorite way to visit our beautiful city is on foot!
Any other particular information which is interesting about your property ?
There are 2 interesting things about Casa Vaganto. In the building where the hotel is located is the birthplace of Frederic Mompou who was a famous Spanish Pianist and Composer. Also, the building located in front of Casa Vaganto which is currently El Molino. Opened in 1896, El Molino was formerly known as the Petit Moulin Rouge, after the famous Moulin Rouge in Paris and was a famous Cabaret.
Contact :
www.vagantohotel.com
+34 930 27 27 27