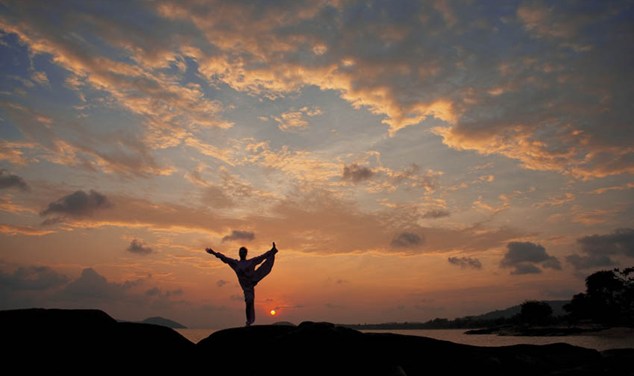 Recent Global Wellness Institute (GWI) statistics reveal that Australia leads the charge amongst nations for percentage increase in wellness related trips with over 85% growth.
As the niche sector of wellness tourism grows, it is becoming a trend for industry leaders to incorporate wellness components to their market, not just for the primary wellness traveler (where wellness is the main motivation for the trip) but also for the secondary wellness tourists or those who seek wellness experiences on top of their main purpose for travel. While the United States is at the forefront of this trend, other nations are catching up with countries like China performing strongly in the top 20 wellness tourism market ranked by revenue and Brazil entering the record for the first time, unseating Portugal.
In 2013, Australia placed 16th and progressed to the 14th spot by 2015, taking a lead over wellness tourism front-runners like Spain, South Korea, and Indonesia. While it's already a significant feat for revenues, data shows a much more robust development in wellness tourism for the country evident from the growth of both international and domestic wellness trip numbers. As of 2015, Australia is leading the charge amongst growth leaders with an 85 percent increase (from 4.6 million to 8.5 million) in wellness tourism trips from 2013.
Not only is the country attracting many international guests, industry expert and co-founder of Health and Fitness Travel, Australia's first wellness travel specialist, Samantha Lippiatt shares, "We've seen the local demand [for wellness travel] increase more than triple since our launch in 2014", she adds, "Wellness travel is here to stay. Whether here or abroad, more and more Australians are keen to experience the benefits wellness travel".
Australia's appetite for wellness-focused travel continues to be strong and growing. With an abundance of key wellness assets from its natural resources to private retreats and wellness practitioners, Australia stands as an evolving trailblazer in wellness tourism.
About Health and Fitness Travel
Health and Fitness Travel is a global luxury wellness travel company that originated in the UK in 2010 and is committed to providing healthy holidays that enhance and change lives. Created by Paul Joseph, Adam Heathcote and co-founded in Australia by local Director Samantha Lippiatt as a result of their combined passion for health and fitness travel and offering bespoke holidays to improve people's well-being to lead happier and healthier lives.
Health and Fitness Travel offers clients a tailor-made seamless service with the very best health and fitness holidays, handpicked by its expert team, together with exclusive and added value packages with the best deals. As leading specialists, Health and Fitness Travel has also created their own collection of healthy holidays in various destinations which include Fusion Fitness, Discover Recover and Healthy Honeymoons, offering clients the best value and holiday experience. For more information visit:www.healthandfitnesstravel.com.au