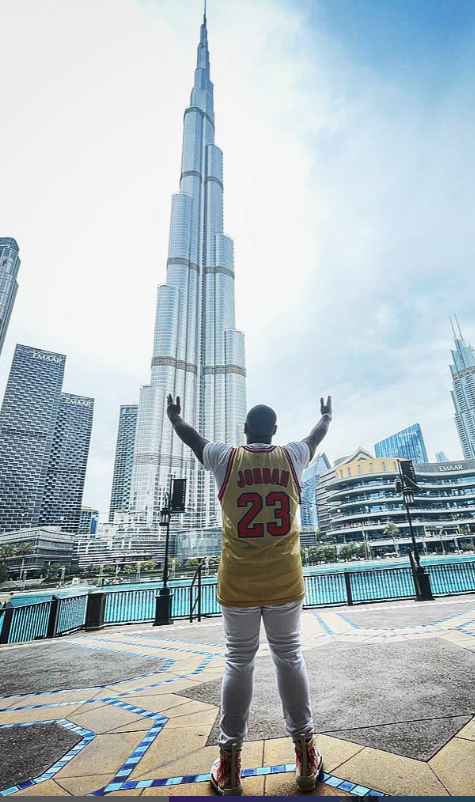 Burj Khalifa in Dubai: An Iconic Marvel of Human Architecture
Burj Khalifa in Dubai is the tallest building in the world and a magnificent feat of human engineering. With a height of 828 meters and 163 floors, the skyscraper has become an iconic symbol of Dubai's modernity and prosperity. In this article, we will explore the history, architecture, and interesting facts about Burj Khalifa, and what makes it a must-visit attraction for tourists and architecture enthusiasts alike.
History of Burj Khalifa
The idea of constructing a tower that would surpass any other building in the world was conceived in the early 2000s by Sheikh Mohammed bin Rashid Al Maktoum, the ruler of Dubai. The construction of Burj Khalifa started in 2004 and was completed in 2010. The building was originally named Burj Dubai, but was renamed in honor of Sheikh Khalifa bin Zayed Al Nahyan, the President of the United Arab Emirates and the Emir of Abu Dhabi, after he bailed out Dubai from its financial crisis in 2009.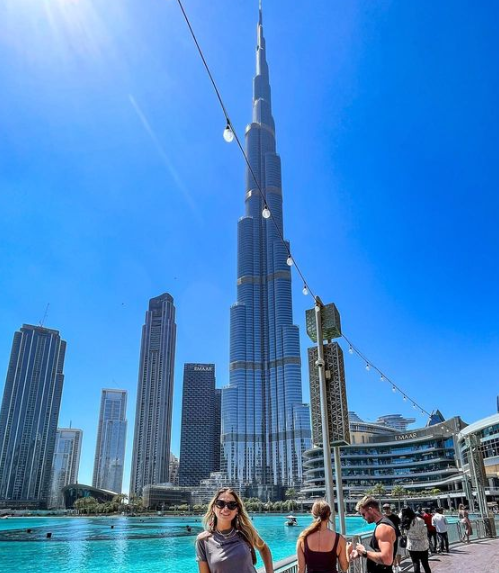 Architecture and Design of Burj Khalifa
Structural Features
Burj Khalifa's design is inspired by the Hymenocallis flower, a desert plant that grows in the region. The building's structural system is a buttressed core, which consists of a hexagonal core reinforced with buttresses that taper as they reach the ground. The buttresses provide lateral support to the building and help it withstand high winds and seismic activity.
Burj Khalifa in Dubai: An Iconic Marvel of Human Architecture
Exterior Design
Burj Khalifa's exterior is clad in glass and aluminum panels that give it a sleek and modern look. The panels were specially designed to reduce heat gain and glare, while also providing insulation and soundproofing. The building's tapered shape and setbacks help reduce wind loads and provide more open space at the base of the building.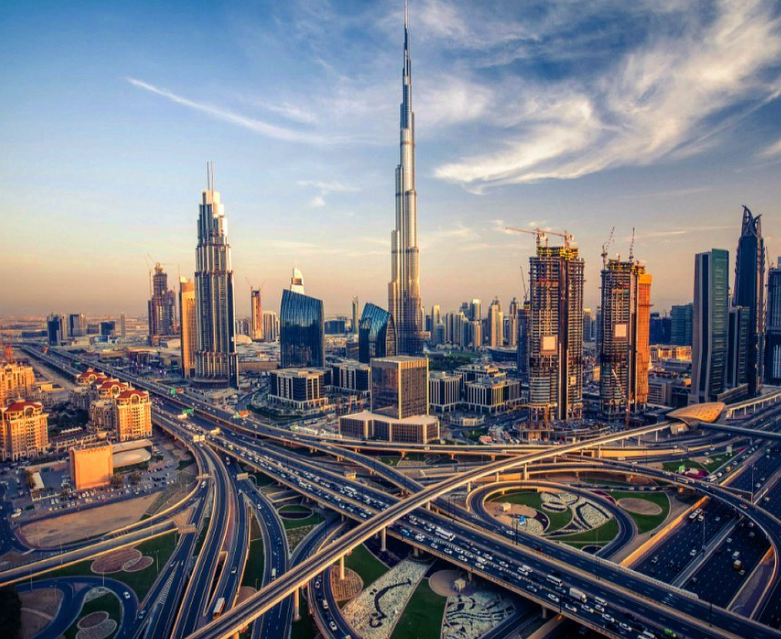 Interior Design
The interior of Burj Khalifa is just as impressive as its exterior. The building houses luxurious apartments, office spaces, and a variety of amenities such as a spa, gym, swimming pool, and a high-end hotel. The building's interior is decorated with high-quality materials such as marble, gold leaf, and crystal chandeliers, giving it a regal and luxurious feel.
Interesting Facts About Burj Khalifa
The building holds several world records, including the tallest building, the highest number of stories, the highest occupied floor, and the longest elevator travel distance.
The observation deck on the 124th floor offers stunning views of Dubai's skyline and the surrounding desert.
The building's exterior lighting system uses over 1.2 million LED lights and can be programmed to display a variety of patterns and colors.
Burj Khalifa's elevator is one of the fastest in the world, capable of traveling at a speed of 10 meters per second.
Visiting Burj Khalifa
Burj Khalifa is a popular tourist attraction and can be visited by purchasing tickets online or at the entrance. The building offers several observation decks and a variety of dining and shopping options.
Observation Decks
Burj Khalifa has two observation decks that offer breathtaking views of Dubai. The first observation deck is located on the 124th floor, while the second, At The Top, Burj Khalifa SKY, is located on the 148th floor and is the highest observation deck in the world.
The Lounge
The Lounge is located on the 152nd floor of Burj Khalifa and offers a luxurious setting for cocktails, snacks, and relaxation. The Lounge is known for its panoramic views of Dubai's skyline and is a popular spot for Instagram-worthy photos.
Dining and Shopping
Burj Khalifa offers a variety of dining options, ranging from casual to fine dining. The building's shopping mall, located at the base of the building, offers a variety of high-end retail stores and designer boutiques.
Sustainability and Environmental Impact
Burj Khalifa was designed with sustainability in mind and has several features that help reduce its environmental impact. The building's cooling system uses a combination of district cooling and chilled water storage, which reduces energy consumption by up to 40%. The building also has a recycling system that reduces water consumption and waste.
FAQs
How tall is Burj Khalifa?
Burj Khalifa is 828 meters tall.
How many floors does Burj Khalifa have?
Burj Khalifa has 163 floors.
How fast does Burj Khalifa's elevator travel?
Burj Khalifa's elevator can travel at a speed of 10 meters per second.
Burj Khalifa in Dubai: An Iconic Marvel of Human Architecture