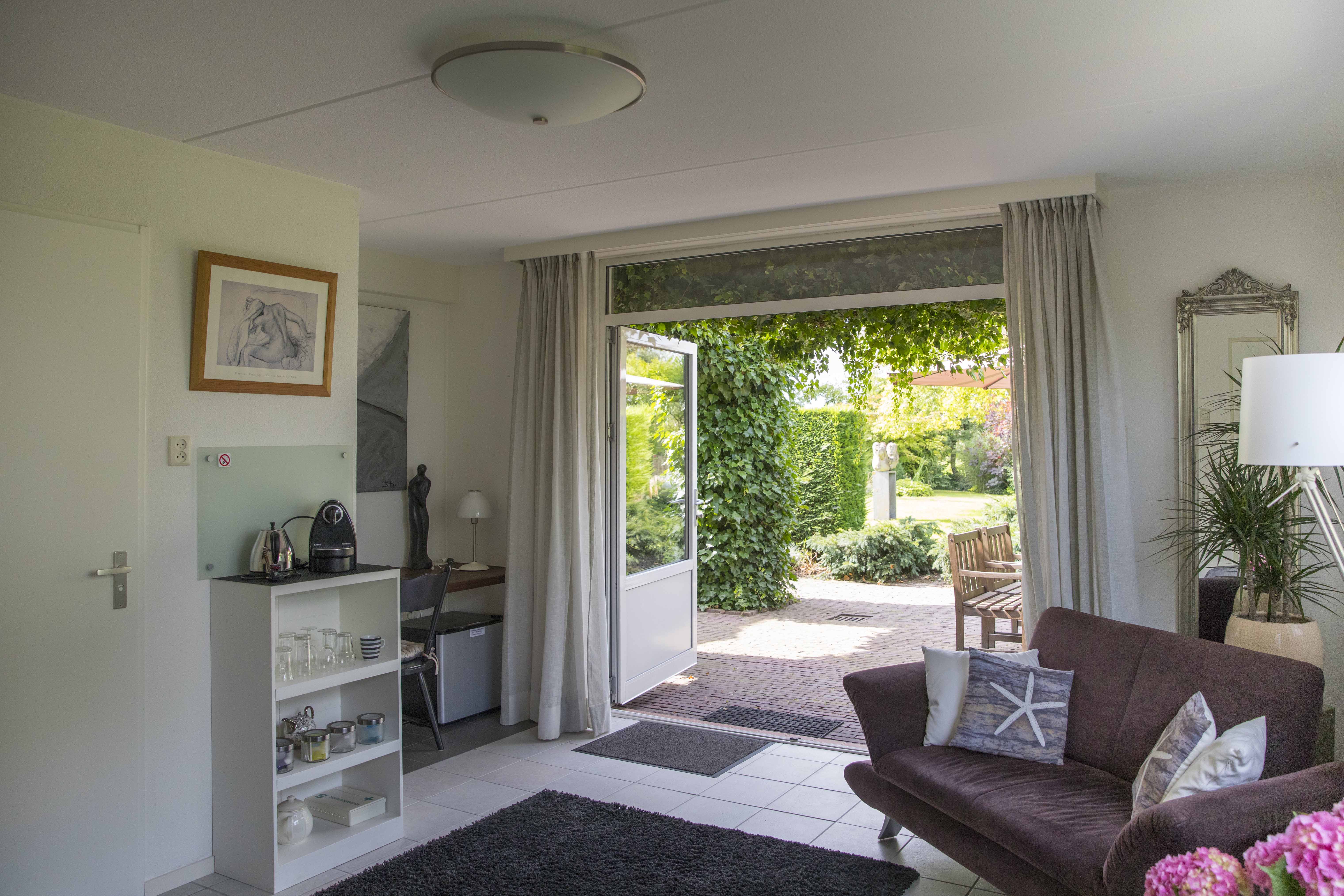 In Houten, just outside the citycenter of Utrecht you can enjoy silence in Borneman Buitenhof.
Maarten, the owner of this fantastic accommodation tells us something more about his little paradise..
Can You tell us something about the start of your accommodation ? When did you start ? Did You had any previous experiences in hospitality business ?
We took over the business from my parents in law just over a year ago, so last summer. As I always have been working in the hospitality industry, including hotels, restaurants and events, I gained a lot of experience and inspiration which I can now put into practice in my own company!
Your guests are mostly European ? 
We have guests from all around the world. A large part are from The Netherlands, and our neighbouring countries Germany and Belgium. But we have had guests from Australia, Canada, Russia, Argentina, India and Italy… you name it!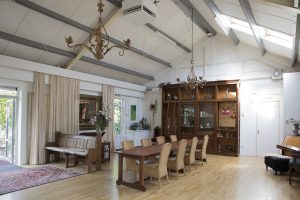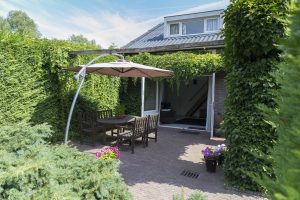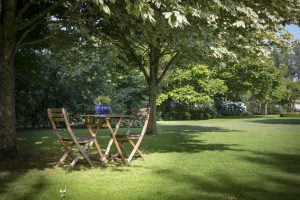 What type of guests do you attract ?
With our unique location and facilities we cater perfectly for both business and leisure travellers. The business traveller stays with us for the close proximity to the many congress and business facilities nearby. The leisure travellers are enjoying the huge variation in activities and sights in the direct surroundings. Both enjoy the peace and tranquillity of our garden, and the high level of comfortable facilities of our B&B.
What is unique about your Bed & Breakfast's location? Why would people choose to stay in your neighbourhood? What authentic local experiences will guests have access to?
Our huge and lush garden (some guests even call it a park) is what makes our place unique. But yet, within 10 minutes cycling guests find themselves in the city centre of Utrecht, arguably the nicest city in Holland. Our B&B is a natural haven where you can relax and unwind after a days of hard work, where it be in the office or sightseeing. There are many unique sights to visit in the direct area, like the old fortresses, picturesque little towns along the river, nature park The Utrechtse Heuvelrug; we even have a city-beach only a few minutes walking from our place!
When is the best time to visit your area?
All year round there are many great things to experience. In summer the city of Utrecht is buzzing, as people enjoy the parks and hang out at the famous canals, the autumn is the time of harvesting the many fruits in and around our place, and the nature displays colours at its best. Ice skating in winter, morning walks in a now quiet old town of Utrecht, springtime when all the flowers are blooming…
Do You offer arrangements to your guests to visit the area ?
We offer our guests bicycles to fully explore the area. We have a boat that guests can make use of to make a city cruise through the famous canals of Utrecht. We arrange catering to go, so that you can enjoy lunch on the way. We have BBQ facilities, a great pizza oven, free parking at our secured premises.
Any funny stories about running this accommodation ?
Last weekend we had several performances in our living room concert. Obviously we also invited the guests from abroad that were staying with us at that time. Apart from the great number of people from outside that came to enjoy the music, the guests had a great experience as well! They even grabbed a guitar, and started to join the artists to make music together. It became a great spontaneous session. Afterwards we had a drink together, lit the BBQ and enjoyed the wonderful evening outside enjoying the nice weather. 
Is there any typical meal guests should try when visiting your region ?
There are many great craft beer brewers in the area. Having a good local beer, combined with "bitterballen" after a day exploring the area is a great experience! We are really close to Utrecht where you can find all the food from the world. But we can advise you to taste the Indonesian cuisine. The special bond between Indonesia and The Netherlands brought us great Indonesian restaurants. And close to us, in Amelisweerd, a forest/river park, you can find the best restaurants in the neighbourhood with local organic food.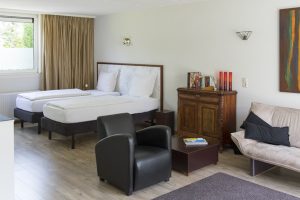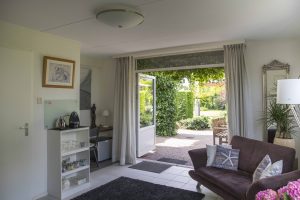 Are You planning new services or activities in the next months or years to come?
As we have only been running our B&B for a year now, we are consistently exploring opportunities and adding new features to the concept. Apart from bicycles that we rent, we also just added a boat for our guests to enjoy! And soon it will be possible to enjoy wellness possibilities, like professional massage and we even organise fishing trips. We have activities like (living room) concerts, pizza workshops and we get many requests for celebrations, like weddings and birthday parties.
What's your favourite holiday destination ?
We have travelled quite a few countries ourselves. It's great to explore, experience and enjoying exotic places, culture and foods. At the moment we would list Ecuador as our top destination. There I met the love of my life, my wife. Now we are happy to host people from all over the world.
What is your favourite part of your job / activity?
I really like to make people happy. Meeting, but preferably exceeding the guests expectations. Being aware of what a guest needs. This is one of the strengths of a small and personal B&B. Giving customized service and attentions, hereby putting a smile on guests faces!
Are there any trends you see emerging in travel industry ? Something which was un-existing or less important before ?
From a booking point of view it is undoubtedly important to be visible online. Potential guests look at location, price, pictures and reviews on the internet. Furthermore there is a trend of (ultra) short holidays. One or two nights. In this short period of time, as a host, you need to make sure everything is 100% perfect. And guests are more and more looking for an original accommodation, without losing out on comfort. Combine these things and you are doing really well.
Have new technologies affected how guests can interact with you?
A substantial part of our guests are regulars. They keep coming back, which of course is a great compliment. Next to using phone and email, communicating with them more and more goes via text messages, face time, whatsapp. But also the whole aspect of social media adds value to interacting with guests
Is it possible to use public transport to come to your accommodation?
Our location is very well accessible by car and bicycle. There are several bus stops within short walking distance of our accommodation. Several bus lines connect with the stations in Utrecht, Houten and Nieuwegein. 
Any other particular information which is interesting about your property ?
We are working towards sustainability wherever we can. We have enough solar panels to be neutral on electricity. We have our own chickens, providing us with super-fresh free range eggs for breakfast. We serve fruits and nuts from our own garden. Our neighbour makes great organic fruit juices. We work with local and/or fair companies. For the garden, we use water from the canal and eco-friendly additives.
Contact :
Website : www.bornemanbuitenhof.nl
Email : info@bornemanbuitenhof.nl
Phone : + 31 6 208 20038