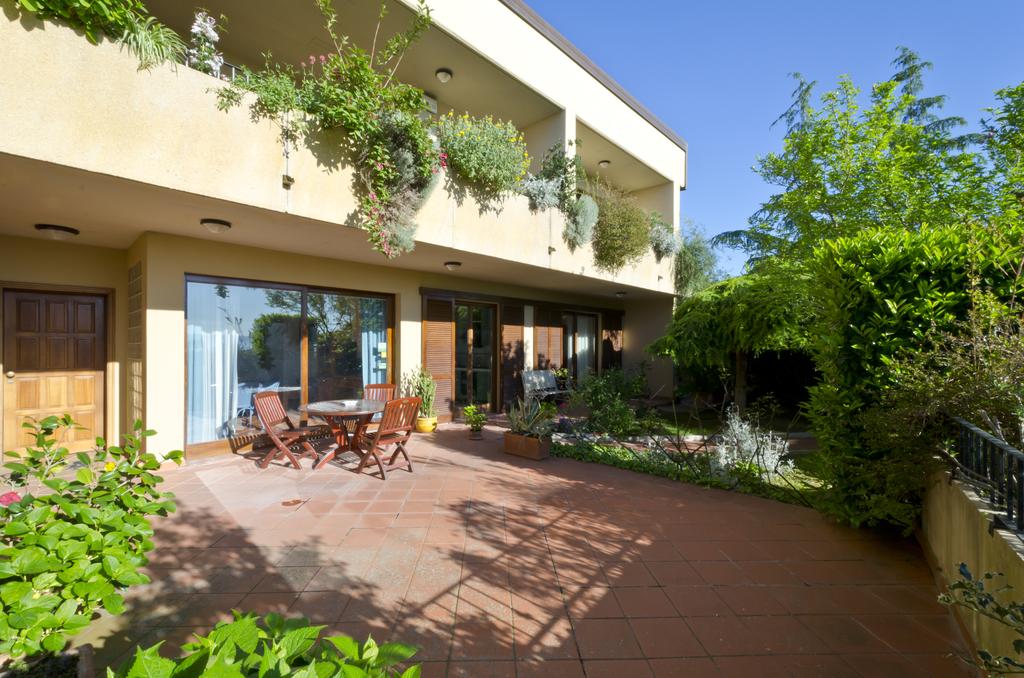 In B&B 'Il giardino di Matilde' in Perugia, guests are pampered and welcomed in a neat, informal, relaxing and comfortable environment. Here they can feel at home or like their home if someone took care of them. They offer their guests an apartment, with independent entrance, consisting of two double rooms with private facilities and TV, kitchen, living room, garden and garage.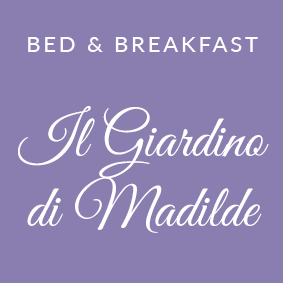 Marina…can You tell us something about the start of your accommodation ? When did you start ? Did You had any previous experiences in hospitality business ?
I had no experience in accommodating guests, not at all. I am a lawyer but it was always something I wanted to do, taking care of people visiting Perugia and our beautiful region, giving them the best ideas about places to visit, where to eat, showing our local culture.. And our house was ideal to start a Bed & Breakfast where guests can be on their own, have their own room, bathroom, living room and equipped kitchen. Besides…Matilde is the name of our daughter !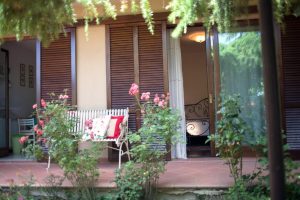 Where are your guests coming from ?
Most of our guests are Italian, 20 percent are coming from other European countries.
You speak any other languages than Italian and English?
We speak Italian and a bit of English and French. Until now we could help everybody which visited our B&B, wherever they came from.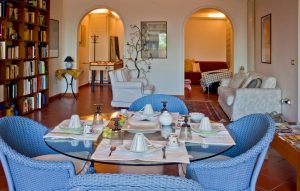 What type of guests do you attract ?
Well we have of course a lot of tourists coming in the high season but also students or business people find the way to our small paradise. For example we had a lot of doctors working for a short period in the local hospital who spend a lot of time in one of our rooms. They enjoy the quietness of the place combined with the city center of Perugia being very near.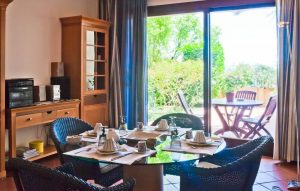 How many rooms do you offer ?
We offer 2 rooms with separate bathroom. As I mentioned before of course we have a place where people can watch TV together (there is a tv in each room) and an equipped kitchen to have breakfast or to prepare a meal.
What is unique about your hotel's location? Why would people choose to stay in your neighborhood? What authentic local experiences will guests have access to?
They all enjoy the fact that we are so near to the historical center of Perugia. We also have free parking available for those coming by car and guests who bring their bicycle can place them in our garage safely.
I also want to tell your readers that we have our rooms on the ground floor so we are very accessible for disabled people..We care for them !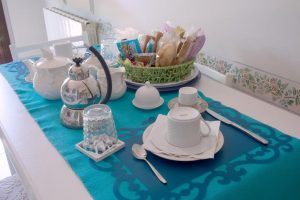 When is the best time to visit your area?
As most of the museums, churches and other touristic places are open the whole year we have guests coming throughout the year.  So the best time is the whole year, no doubt…
Is there any typical meal guests should try when visiting your region ?
Due to the legislation we are not allowed to cook for our guests but of course we can give them the best addresses in town to eat our typical Umbrian meals. During some periods we make ourselves typical Italian cakes, for example our famous "Torta di Pasqua" …Common in Umbria and Le Marche, in particular, is know also as Pizza di Pasqua or Crescia Brusca. It is a kind of bread prepared with eggs and cheese which is often served as antipasto with cold cuts.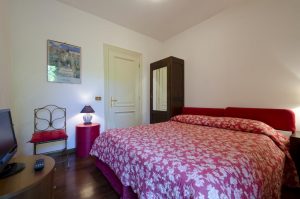 Are You planning new services or activities in the next months or years to come ?
Yes we'll have a barbecue  set on the terrace to make sure our guests can enjoy their own barbecue when they want.
What's your favourite holiday destination ?
Oh definitely Southern France, places like St Remy for example. I like the traditional houses, architecture.
What is your  favourite part of your job / activity?
In my previous job I was working with companies who could be entitled to have subventions from the European Union, so I could them very happy..Here it is the same, I like the fact that I make people happy, they have a good time because of the quality of my accommodation and our services.
Do you accept pets in your accommodation ?
Oh yes, pets are very welcome, no problem !
Il Giardino di Matilde
Via Apponi 20
06126 – PERUGIA
Tel.+39 075.34050
Cell.+39 340.2900791
e-mail: info@ilgiardinodimatilde.it
Web : ilgiardinodimatilde.it