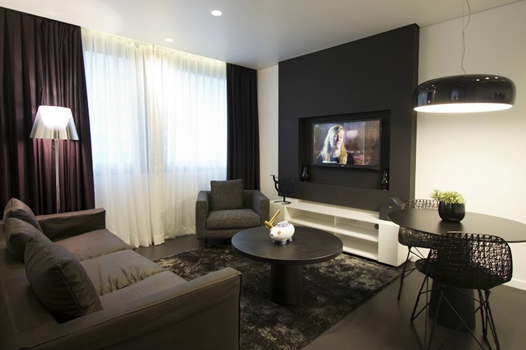 B-aparthotel Regent is one of five B-aparthotel residences in Brussels, the capital of Europe. Be a long-term or short-stay guest in one of Regent's 45 spacious, high-design apartments, comprising penthouses with private roof terraces and luxury connecting studios.
Regent is newly designed and each apartment features furnishings by Mooi, the renowned, international design brand founded by Marcel Wanders. B-aparthotel Regent is easily accessible by public transport and is only minutes away from the business quarters, Brussels Palace and near the European institutions.
We had a meeting with Ms Christelle Gérard, sales & marketing manager of B-Aparthotels in Belgium !

Christelle, can You tell us something about the start of your accommodation ? When did you start ? Did You had any previous experiences in hospitality business ?
I started in feb 18, previously I worked for Warwick hotels Belgium during 5 years. I'm client oriented and focused on keeping our guests loyal and developing new partnerships with corporates and governments.
Where are your guests coming from ?
Top 5 is Belgium, France, UK then Netherlands, Germany and Spain… But of course we have guests coming from all over the world for business or leisure purposes.
You speak a lot of languages ?
I speak French, English and italian, so we can talk to many of our guests in their own language and most do understand and talk English, for sure.
What type of guests do you attract ?
Business (corporate and government related guests due to Brussels activities and leisure/family: thanks to our big and well equipped apartments)
How many rooms do you offer ?
183  in Brussels, split in 4 ideally located properties, all close to public transportation and key areas of Brussels.
What is unique about your hotel's location? Why would people choose to stay in your neighborhood?
We are close to everything, public transport, touristic areas, shops, office areas…they can live Brussels as it is…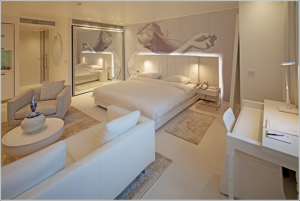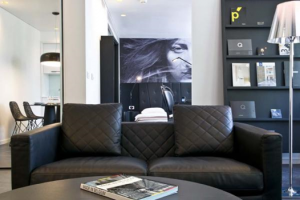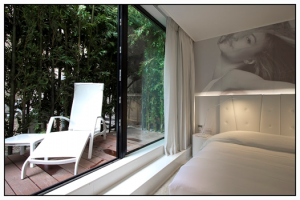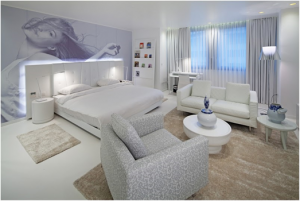 Are there any supermarkets near your accommodation ?
Yes, all perfectly located close to small and local shops. Guests who need someting to eat or forgot something at home which they need during their stay will find everything very nearby.
Is there any typical meal guests should try when visiting your region ?
Flemish carbonnade, Gentse Waterzooi, waffles and delicious chocolates and of course Belgian trappist beers.
What's your favourite holiday destination ?

Eastern and Centrale Europe, food and beer are excellent
What is your  favourite part of your job / activity?
Meeting people, I love to make them feel exceptional and unique for us. Like they are part of our life! Myself and the B-aparthotel team,  fully dedicated to my clients, I want to make sure they enjoy their stay with us to the fullest. I want them to be back! It's our best reward.
Are there any trends you see emerging in travel industry ? Something which was unexisting or less important before ?
Aparthotels have more and more success because people are looking for a home away from home. More space, more autonomy
Have new technologies affected how guests can interact with you?
Yes, sure, we need to improve ourselves on that point on the coming years
Is it possible to use public transport to come to your accommodation?
Yes, metro, train, bus, tram. 2 of them are located at less than 100 m from metro station and the 2 others, less than 5 minutes from a metro station.  And, last but not leastn closeby to a direct train to Brussels International airport. B-aparthotels are the place to be !
Any other particular information which is interesting about your property ?
What about  : Self-check in/out, fantastic penthouses with panoramic views on Brussels…
What other region would you recommend our readers to visit in Belgium?
Flanders: Bruges (Venice of the north), Antwerp and its famous train station.
Do you accept pets in your accommodation ?
Yes, we do, no snack or spiders ? only domestic pets are welcomed…
Thanks for your time !
How to  contact & book ?
Website : click here
E- mail : brussels@b-aparthotels.com