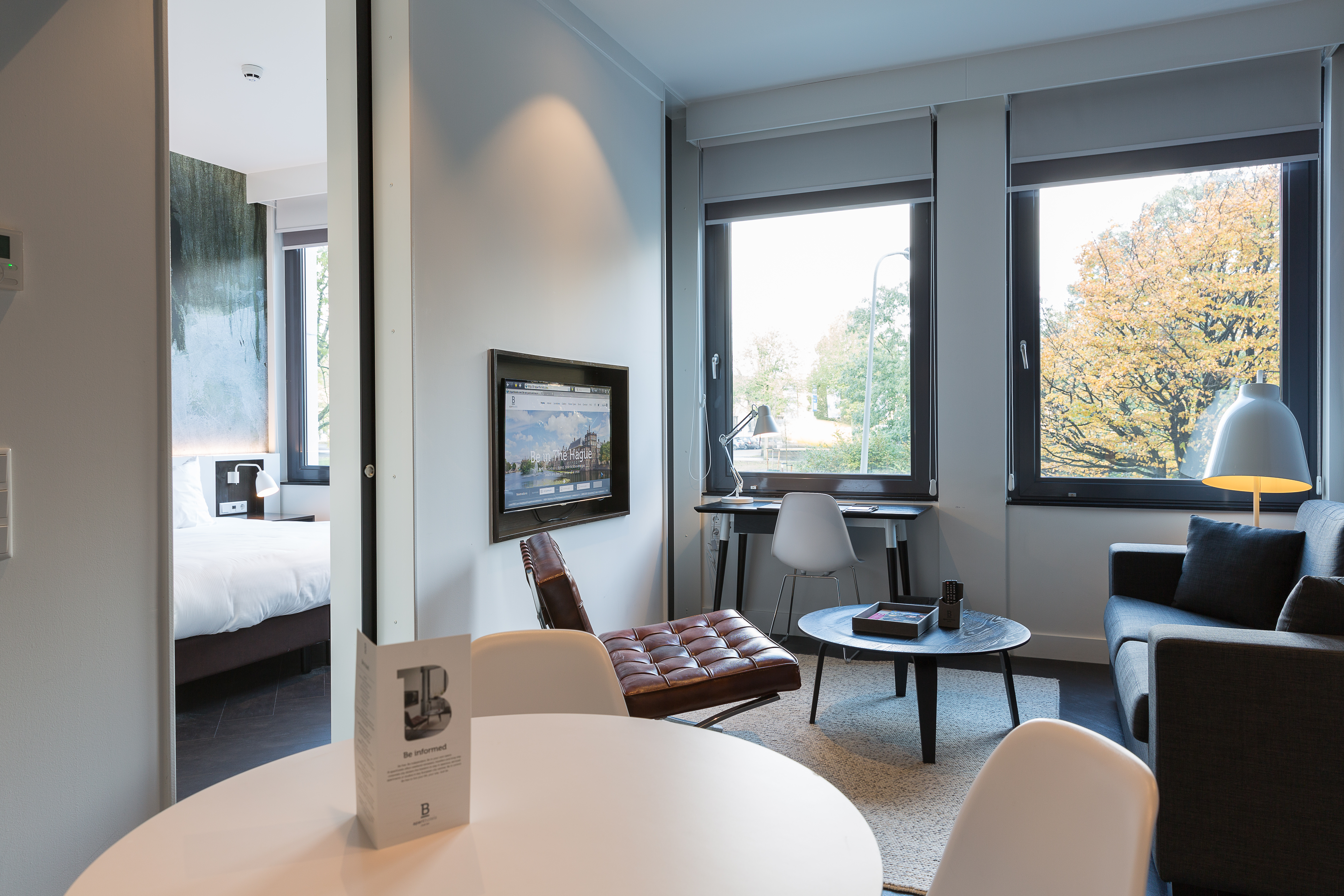 The Hague, the administrative capital of The Netherlands…..It offers you more than just government buildings and embassies. Discovering The Hague is walking through nice parks and green boulevards, entering exclusive shops or walking at the Scheveningen beach…
Here you find B-aparthotel Kennedy,  it offers weekend-retreaters, travellers and long-stay corporate city slickers the freedom to stay in spacious, serviced apartments in a splendid city. We had an exclusive interview with Mr Dennis Lageweg, sales manager of B-aparthotel.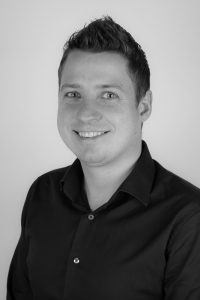 Dennis, can you tell us something more about B-apart hotels in general ?
B-apart hotels started in Brussels (Belgium) with 5 hotels, now we are available in  The Hague (Netherlands) , Antwerp (Belgium) and we will soon open in Amsterdam (Netherlands)
Where exactly is the B-aparthotel in The Hague located? 
We are located between the lovely beach of Scheveningen and the city center of The Hague. Also we are right in the middle of the international zone with the World Forum just around the corner.
How many apartments do you have available ? Can You tell us something more about the possibilities ?
We have 50 fully equipped apartment's, and 10 studios. Spaciously decorated high standard, brand new apartments (built in 2016). Kingsize bed and a flatscreen TV in the bedroom. 1 flatscreen TV, a small table and a sofabed in the living room. High speed WiFi internet included in rate, with a private access point. TV subscription included, and full access to all hotel facilities such as Gym area and parking.
A Spacious bathroom with bathtub and walk-in rain-shower. Separate toilet. Fully-equipped kitchen, Coffee machine & kettle, 4 pits cooking stove, Microwave oven, Dishwasher, Dining area. Salt/pepper and oil are provided.
All utilities such as pots, pans and cutlery are of course provided.
If there is anything missing to our guests opinion, we help them asap as we are onsite from 8 AM to 8 PM during weekdays.
There is a breakfast lounge and B-aparthotel office in-house. Daily cleaning included, with twice per week change of bedlinen.
As The Hague is an important business & government hub in The Netherlands I guess you have a lot of long term reservations?
Yes we do, the average length of stay is much longer than normal hotels. Guests are able to book for 1 night or 10 years, but in general bookings do not exceed a length of 6 months
The apartments are perfect to stay with us for that period, we have laundry facilities, parking spaces and a gym. It feels like  home.

You have special arrangements available for expats?
Everyone is welcome with us, we try to give everyone the feeling of being home, that is very important for us. We have everything available what an expat needs !
It's even possible to make 1 space of 2 apartments ?
Yes you can have a studios connected with an apartment what will bring you up till 70m2 including private bathrooms, and 2 kingsize beds.
What should we visit when staying in The Hague ? You offer rental bikes ?
There is so much to do, across the street we have the Gemeentemuseum, the Omniversum and within 10 minutes you will be at Madorudam.
Personally I like to go to the beach which is just 10 minutes away. Sometimes I see our guests doing the same… And yes we offer bikes for 9,50 a day.
Can you recommend to our readers some nice restaurants in your area?
I would like to recommend the 'South of Housten' a great restaurant in the city center, offering very nice steaks and fish.
You are offering accomodations in 3 cities in the so called Benelux (Belgium-Netherlands-)..do you have any plans to open B-apart hotels in other countries?
We are opening a new property in Amsterdam next year, also we have now 5 hotels in Brussels and 1 in Antwerp. And we are always looking for some new properties, so other countries could be an option yes.
Dennis, if you would have to leave today to live abroad, wherever on this planet , where would you like to live?
I would love to go back to Madagascar, a great county with great people.
See you there maybe ! Thanks Dennis for your time !
Website : click here
E-mail : thehague@b-aparthotels.com
Phone : tel:+31703020020