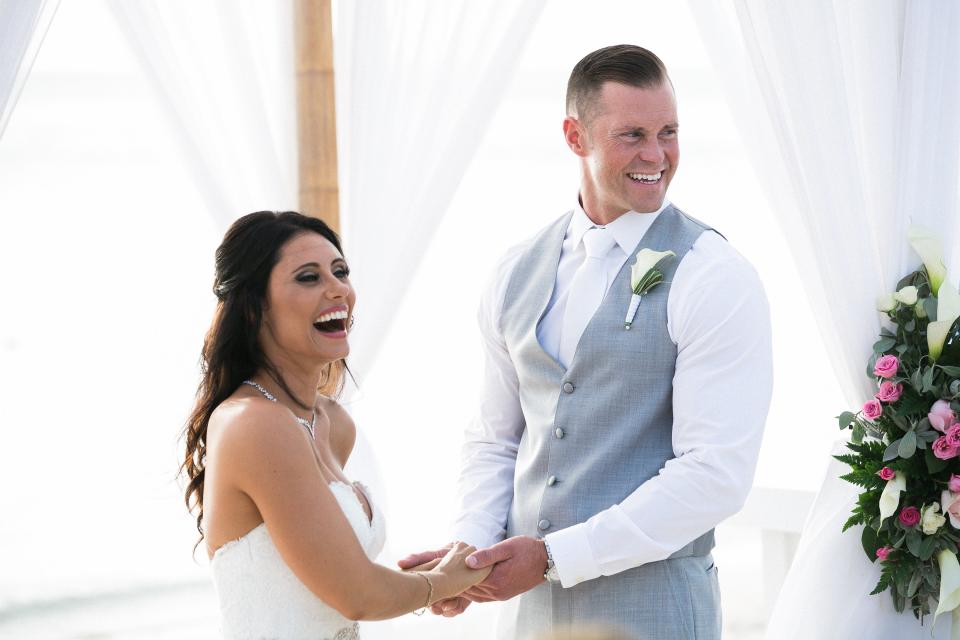 Beach Brides, Aruba's official wedding blog launches an online forum for couples to use when planning their upcoming nuptials. Beach Brides incorporates each stage of planning, providing both practical and inspirational content for couples looking to wed in Aruba. The blog is uniquely Caribbean, and showcases Aruba's vibrant wedding-scene and ideal destination. This digital outlet will be an incredible resource for couples, helping them customize their experience by offering an array of ideas and options to choose from that are unique to the island. In addition, Beach Brides will highlight local vendors, wedding planners, florists, photographers and wedding professionals to be featured on their site. The blog will be updated twice a week and feature island weddings, advice from local experts, testimonials from Aruba newly-weds and the latest bridal trends in destination weddings.
"Consistently ranked as one of the most romantic destinations in the world, Aruba attracts an increasing number of lovebirds annually," said Sanju Luidens, CMO of Aruba Tourism Authority. "With the highly-anticipated launch of our Beach Brides blog, couples will receive unprecedented access to Aruba's wedding offerings – enjoying both practical and inspirational content as they plan the perfect day to say 'I Do' in Aruba."
As a driving force in promoting tourism to the island, the Beach Brides blog will bring an influx of online viewers looking to make Aruba their dream destination. By launching this bridal blog, Aruba will revolutionize the tourism and wedding industry, establishing an in-house partnership that benefits both local vendors and newly engaged couples.
"Wedding planning has evolved significantly over the years with the introduction of new technologies and social media sites – and so we are excited to explore how Beach Brides, ATA's latest digital innovation, will add value to the already dynamic on-island wedding experience, " elaborated Luidens.
The Beach Brides blog, which is linked to aruba.com, is an initiative of the Aruba Tourism Authority, and can be found online at beachbrides.com.