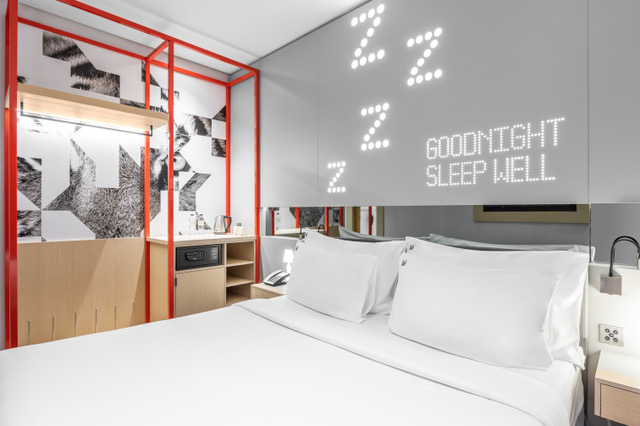 Well-appointed rooms and fully furnished apartments are waiting for you in this three-star, chic urban hotel situated next to Al Qiyadah Metro Station. Guests can relax and unwind at the outdoor swimming pool or air-conditioned gym facility.
The hotel has 223 rooms and 100 1-bedroom and 2-bedroom apartment at very reasonable rates. Each air-conditioned room has been carefully designed with your comfort in mind with state-of-the-art amenities including a king-size bed, en-suite bathroom with rain shower, unlimited high-speed Internet access, complimentary tea and coffee making facilities, and a Smart LED TV. Guests can enjoy a laundry service.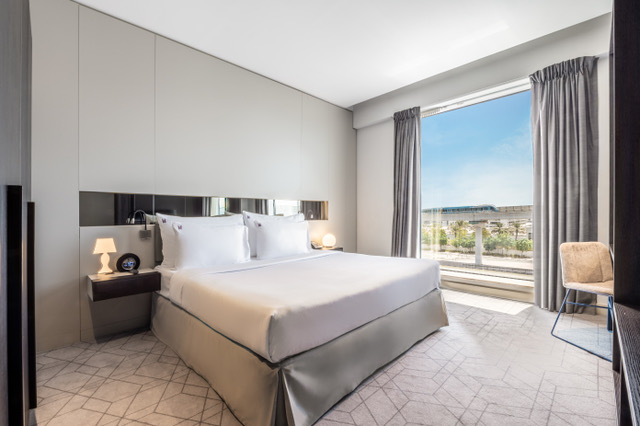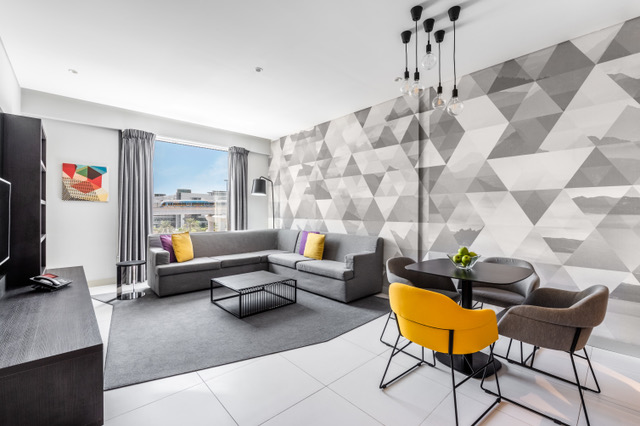 The metro station is only 100 meters from the hotel makes sure all epic spots in Dubai are reachable within 30 minutes by metro or taxi. The DXB international airport of Dubai is only 10 minutes away, you can arrange a taxi at the lobby.
Nearest to the hotel you can find the Deira Clock Tower, the legendary spice and gold souks of Dubai and the Creek Golf & Yacht club.
You want to visit one of these huge malls which you saw on TV? Well the Mall of the Emirates with its indoor snow & ski park or Dubai Mall are welcoming you. In Dubai Mall don't forget to visit the Dubai Aquarium and Dubai Fountains (every evening, every half hour on the terrace of Dubai Mall). And have a look at the Burj Khalifa, the highest towers on this planet.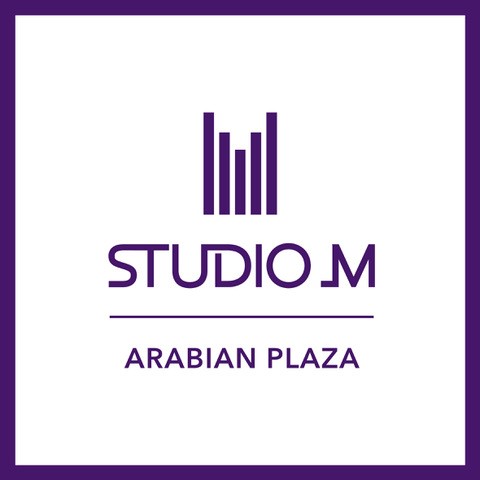 The lobby is cool and chic, with art, and plenty of comfortable chairs and couches with crisp, modern edge. At the ground floor you can smell the perfume of the best Starbucks coffees which you can buy in the Grab N Go shop together with snacks and other drinks.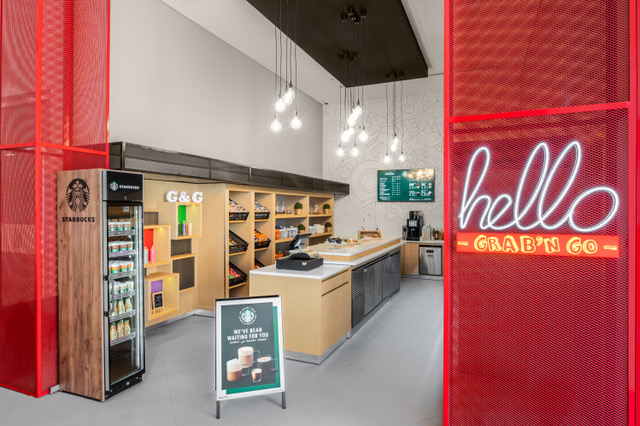 Given the Studio M Arabian Plaza hotel's location, proximity to the metro station and it's meeting room space, it's no surprise that besides of tourists there are also a lot of business people having a short or longer stay in one of the rooms or apartments. But its modern look also feels primed to attract a local crowd during the weekends.
Free parking is available for guests reaching the hotel by car and a 24-hour security guard is taking care of your safety in the whole accommodation. Every detail in this accommodation is aimed at enhancing your stay.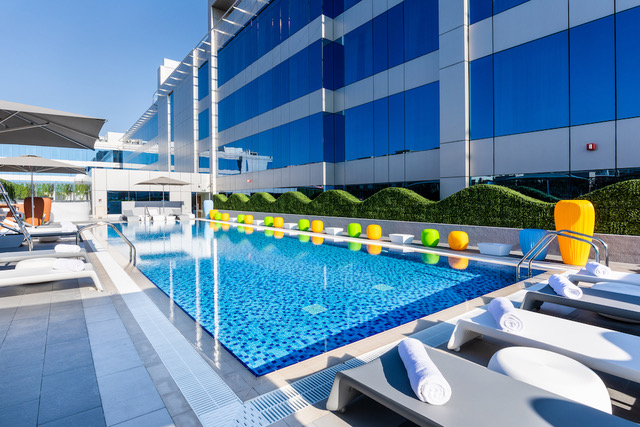 A family or business event can be held at the lovely decorated event space in Level M Restaurant. With its colorful and lively interior, combined with a rich breakfast, it's a place where many snaps for Instagram or Tiktok profiles are taken. Also, an extensive main course and dessert buffet prepared by dedicated chefs is something you should try.
The hotel is managed by Millennium Hotels & Resorts (MEA), recognized as one of the fastest growing hotel management companies in the region