To live in tune with nature, feel the magic of the seasons, breath the perfume of the earth, close to the elements, sun on your skin, wind in your hair, overlooking the width of the Tiber Valley, enjoy deep silence, re-discover the wildness: This is Terra Selvatica – wild earth!
She has opened wide her arms, let us in, welcomed us – and the same heartfelt welcome you feel with Patricia and Peter, the owners of Terra Selvatica in Fratticiola Selvatica, Umbria.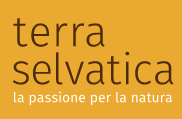 Patricia, where are your guests coming from ?
We have of course a lot of Swiss people coming here, but also Americans, Germans, and many people from Iceland… Surprising ? Well, we have regularly a person from Iceland coming with groups giving yoga classes and introducing them into our lifestyle which is about natural living in many ways.
You speak 5 languages, right ?
We speak Italian, French, English, German and of course Swiss. I hear from guests that they've never had a host speaking all those languages, funny !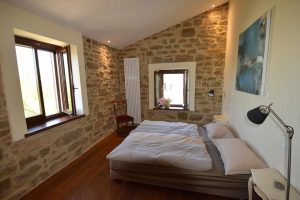 Can You tell us something about the start of your accommodation ? When did you start ? Did You have any previous experiences in hospitality business ?
Back in 2013 we bought this property but before we could start our agriturismo we had to renovate a big part of it. It was in 2016 that we could impress our first guests. There are more renovations to come in the next year's but obviously our guests are very satisfied.
The hospitality industry was not new to me as I was working in the management of restaurants and hotels in our home country Switzerland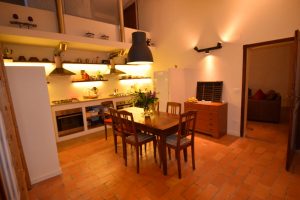 What type of guests do you attract ?
Our guests are coming to enjoy the nature which is all around here. They learn from us how to live and enjoy life in an ecological, sustainable way. We have very often guests telling us they learned a way of living they wanted to introduce a bit more in their daily life at home. Of course we never force them to anything but they show interest themselves.
Hungry ? From homegrown seeds up to the food preparation for our menus every step of the food chain has gone through our hands. Even the meat is almost exclusively from our sheep and chicken. With exception of dairy products, flour and cereals everything that we serve in our restaurant comes from our farm.
We cook for our guests as we cook for ourselves. Our cuisine may be at times simple, at times sophisticated, Italian, Swiss or exotic – healthy, fresh and international in any case. Sometimes more traditional, then again innovative, always seasonal and sometimes surprisingly different.
We offer a daily menu, consisting of three or four courses with the possibility to eat meatless, gluten-free or vegan. Every morning at breakfast the menu is announced and up to noon our guests can book for dinner.
For seminars or workshops eating times and cooking wishes are fixed beforehand to guarantee a smooth flow for participants and workshop leaders.
A little bar complements our restaurant and is especially popular at sunset.
We have guests which are visiting the region all day or enjoying the fantastic panorama at the swimming pool, and during the evening upon request we cook for them the best Italian meals.

How many rooms do you offer ?
In the main building reside six newly refurbished rooms each with private bathroom (walk-in shower with natural stone floor) and a splendid view. Precious materials are combined with the simplicity of country life and modernism meets old stone walls. Thus creating an ambiance respecting the modern spirit as much as the base of the old structure.
The four rooms in the annesso (annex building) are still kept in the old rustic style and are much simpler. They have a direct access to the garden and olive grove and each has a private bathroom.
The rooms are furnished with  Queen-size beds (160 cm) or twin beds (2×80 cm).
Our "monolocale" is part of the agriturismo building complex and is a little house, including private small kitchen and bathroom and a little private garden. The Monolocale is freshly renovated and ideal for a family with little children or people who come to Terra Selvatica for retreats.
What is unique about your hotel's location?  Why would people choose to stay in your neighborhood? 
Keywords are sustainability, an amazing panorama view and in perfect balance with the nature we make our guests feel at home. They enjoy our hospitality, hospitality not as a marketing word, but real, honest hospitality. They come as a guest and go as a friend, this is our passion.
Time and places of rest and silence are as important to us as meeting places and being together or even work together. We are living in a conscious way full of tolerance, respect and thoughtfulness
Do You offer arrangements to your guests to visit the area ?
Sure, for example we help guests who want to walk the Cammino di Francesco, it is a superb walking trail inspired by the life of St Francis of Assisi. When they want to spend the nights here we take them to the place where they have to be to start walking and pick them up at the end of the day.

Are there any supermarkets near your accommodation ?
Fratticiola is only 3 minutes by car and there they can find a little supermarket. We cook for the guests but if they want to cook their own meal they often go to this supermarket or the one in Piccione to buy everything they need. The common kitchen is well equipped to cook any meal.
Is there any typical meal guests should try when visiting your region ?
Torta al testo is a kind of griddle bread made throughout Umbria. This thick doughy circle gets it's name from the circular pan on which it is made. The 'testo' is griddle type pan that was originally made of stone and placed in the embers to heat and cook the pancake type bread.
What's your favourite holiday destination ?
India, last year we were for example in Kerala and India, Kerala to be precise. Everything about Ayurveda interests us a lot.
What is your  favourite part of your job / activity?
The contact with the people. If you are not interested in your guests you can't run an accommodation like this. Me and Peter enjoy every minute of  running this agriturismo. This is not a 9 to 5 job but we feel free and happy.
Is it possible to use public transport to come to your accommodation?
There is a bus stop not so far from here and we pick up guests at the bus stop or even airport if necessary.
Any other particular information which is interesting about your property ?
I want to encourage readers to stay at least 3 nights with us. Then you can really feel and enjoy our agriturismo and what we offer.
Our accommodation is also a  perfect location for a Nature wedding.To celebrate in an environmentally sustainable way amongst the people you love. A long festive decorated table in midst of the olive grove, at the swimming pool or on one of our terraces with view on the Tiber Valley. The banquet with homegrown and organic fruit and vegetable out of our garden and the meat from our free running animals. Dancing barefoot under the starry sky, the wedding vow on the grass or on our fields, wind in your hair.
Terra Selvatica also offers an ideal setting for seminars and workshops. Easily accessible and at the same time secluded, in the midst of nature and still close to all important cultural tourist sights and public transportation.
Whether a day seminar, a weekend workshop or an entire seminar-week with our flexible infrastructure we can adapt to all needs of instructors and workshop participants. Chairs and tables can be arranged in a circle or like in school, in the cozy corner or at the window. We have meditation pillows and yoga mats – our salone is freely configurable. Even clear out everything for dancing …
Groups of more than 10 participants profit from the exclusive use of the agriturismo and the seminar room. During the time of the seminar or workshop no other guests are lodged in the agriturismo to guarantee the best possible privacy for all members of the group. For  smaller groups we cannot guarantee the exclusive use of the infrastructure.
Thanks Patricia and Peter, congratulations with your accommodation !
Terra Selvatica
Strada Fratticiola Selvatica – Piccione 17
06134 Fratticiola Selvatica
Perugia – Umbria
www.terraselvatica.it
info@terraselvatica.it
Tel. +39 075 782 18 56
Cell. +39 366 113 14 24