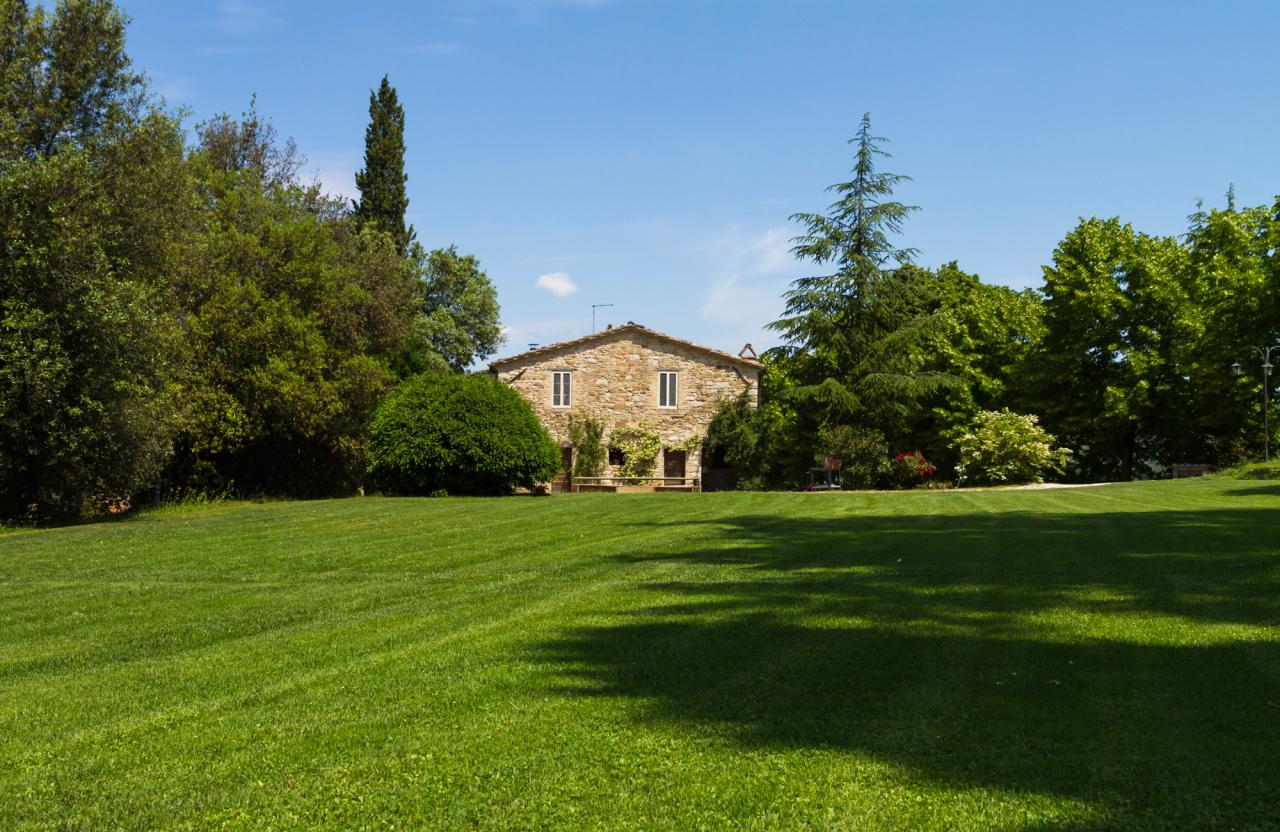 Agriturismo La Fonte is a stone's throw from the centre of Perugia (8 km, 10 to 20 minutes depending on traffic), in the green woods of Umbria, under the old town surmounted by a beautiful stone tower, with a view on the castle where Frederick Barbarossa rested. The agriturismo is the result of the renovation of farm buildings dating back to different periods between 1600 and 1950.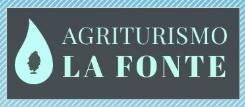 Can You tell us something about the start of your accommodation ? When did you start ? Did You had any previous experiences in hospitality business ?
We lived in the North of Italy, Lombardy. The South of Milan to be precise and started this accommodation back in 2005. We were looking for a place where we could (re)create a spacious environment for guests, in the middle of nature, staying in apartments in typical Umbrian "old style"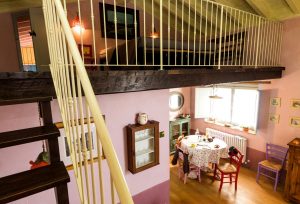 What type of guests do you attract ?
We have only tourists coming, business travellers are rare. Most of our guests are families with kids, they want to stay with us because of the nature,  and of course the town of Perugia very close to us
How many apartments do you offer ?
We offer 5 apartments which are totally equipped. Our guests can cook in their apartment if they want to. All the comfort which they have at home is available in each apartment.
What is unique about your hotel's location?
As you can see we are surrounded by nature, a stunning panorama of Umbrian countryside. Unique is also that even if we are here in this very quiet area, we have the city of Perugia very nearby. If You want the perfect combination between nature & Italian cultural heritage…here it is.. Our guests are always surprised to see how close they are to Perugia, the capital city of Umbria.
Where are your guests coming from ?
Many of our clients come from Belgium, The Netherlands, the UK and France.. Of course we have many other nationalities coming too. Previously we have done a lot of advertising on the internet but now we have our guests coming by "word of mouth". We also have many guest coming for many years..Every year they spend their holidays with us and we see their kids growing van babies to teenagers.
When is the best time to visit your area?
We are open the whole year as we are not only having foreign tourists enjoying our accommodation…We also have many Italians spending some days or weekends here throughout the year.
Do You offer arrangements to your guests to visit the area ?
Well we have some bikes available for the ones who like to go biking in the area, and the ones who like trekking we also can help them.
We offer a half day tour to delve into the artisan tradition of Umbrian fabrics and artistic windows. Admire firsthand the art of traditional Umbrian fabrics with its manual weaving of medieval and Renaissance drawings. Enjoy observing the hand painting and firing of artistic stained glass windows.
Of course we also offer a tasting experience in collaboration with a local winery and wine shop.
We are also very successful with an astronomer coming to our place to introduce our guests in astronomy and he's telling stories about ancient history and their relationship with the stars…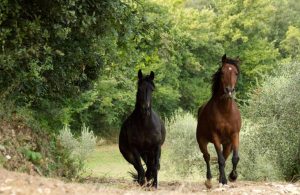 Are there any supermarkets near your accommodation ?
Sure more than that, all which you need to cook, enjoy your holidays is available in small or bigger shops in the area. You can find everything at short distance.
Is there any typical meal guests should try when visiting your region ?
Well when guests want to taste the authentic Umbrian kitchen they can ask our services to cook for them or they can get a list of restaurants we recommend. We are available to offer them typical dishes but not only from Umbria, also from other regions in Italy.. We have many many typical dishes from all over Italy.
Are You planning g new services or activities in the next months or years to come? 
Yes we will have a new offer especially for families with children. The idea is to entertain the children with the horses, swimming pool and other activities when parents are working.
What is your  favourite part of your job / activity?
We both like talking with the guests and taking care of their wishes, making sure they have a perfect holiday in our accommodation. When we see that the guests are happy then we are happy ourselves.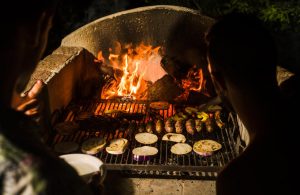 Is it possible to use public transport to come to your accommodation?
No, it's really better to come by car or hire a car at the nearest airports in Perugia, Roma, Pisa..However, for people who really want to come and do not have a car (or even a driving license) we may arrange a pick up service from and to train station or airport (14 km from here) and also daily trip in the region
What other region would you recommend our readers to visit in Italy , and why?
We love the Valle d'Aosta region because of the mountains and the nature all around,and also Sicily is one of our favourite places to be.
Agriturismo La Fonte
Via Armando Zuccherini, 72 – 06134 Perugia
Tel: 3394051330 – 3339840960 – 0759031045
Mail: marco@lafonte-agriturismo.it 
Web : www.lafonte-agriturismo.it