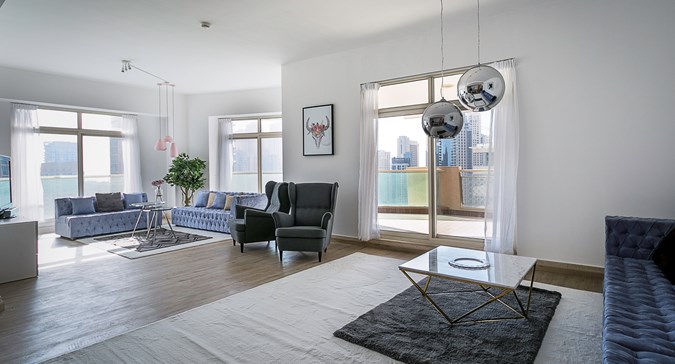 One Perfect Stay is a premier holiday homes rental company in Dubai  and has built a strong reputation on providing guests with a service that is affordable, flexible and high quality. 
Their  specialist property team has visited hundreds of homes and have handpicked only the finest. They spend considerable time choosing and vetting the right homes whilst keeping in mind the quality of the property, the location, the interior, the views and the eco system surrounding the property. A perfect stay in Dubai is guaranteed !
We had a meeting with the management of One Perfect Stay in Dubai…..
Can You tell us something about when One Perfect Stay started?
One Perfect is a leading holiday home company in the business for more than 5 years. It started as an MVP idea and then we expanded it to a much larger scale – we are about to reach 100 units now and are about to launch new offices and expand business to other geographies, like Kuala Lumpur, Malaysia and London, UK.
What is the concept?
One Perfect stay picks up premium units around prime tourist centric areas of the city and converts them in to luxury homes meant for travelers who are looking to spend quality time off in a private space. These are luxury homes offering private space to travelers in the mid of hustle bustle of the city.
All homes are specially curated with customized art and premium furnishing. OPS staff takes care and maintains each unit with a lot of love and care to ensure an unforgettable experience for our guests.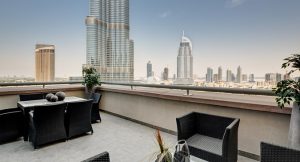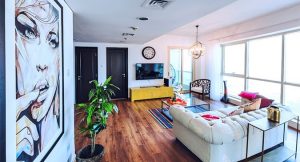 How many properties are you offering?
Currently, we offer 100 apartments in the prime neighbourhood in Dubai.
What is very important for your company when offering a place to stay to your guests?
Customer Experiance is the core value at One Perfect Stay. With the advent of holiday homes all around the world, the mindset of the tourist has also changed. They want to be in the local neighborhood, they want to explore the local traditions, the food, the local markets and that's exactly what the provide to the guests – the local experience.

Are You mostly working with tourists or also longer stay guests?
Dubai offers diversity, it has everything for everyone so we as a holiday home company further extend that idea in to hospitality which holds true for travelers and long term guests as well. We cater to everyone from students to tourists to corporate guests visiting Dubai for work or pleasure.
Why choose for an apartment instead of a hotel?
The holiday homes offer bigger and a more personal space at a better price. If you truly want to experience the city, get to know about the local culture, then finding an a house and making it home for a couple of days is the answer to understanding what the city truly holds for you.
Which is the most expensive apartment you have in your portfolio?
We cater to the luxury segment so it's not just one unit. We have a portfolio of luxury apartments in prime areas of Dubai like The Palm Jumeirah, Downtown, Marina and JBR. We hand-picked units that have unique attributes that would add to the overall experience of our guests.
If you had to choose one place to stay from your portfolio, which is your favorite one? and why?
It's difficult to choose between two apartments. A three bedroom at Palm Jumeirah that has free beach club access and a two bedroom in downtown with Full Burj Khalifa View. The unit is very unique – no other apartment has such a huge terrace that opens right to Burj Khalifa.
Any new projects coming up in the near future?
We are currently working on global expansions and joint ventures with hospitality leaders across the world. There is some big news on the cards after we close year 2018 on a high note.
Are You also offering places to stay in other Emirates?
It's currently in the pipeline as soon as other emirates legalize short term stays, OPS will be the flag bearer of home stays in other emirates as well.
Contact information :
Website : www.oneperfectstay.com
E-mail :   bookings@oneperfectstay.com
Reservations : +971525706376