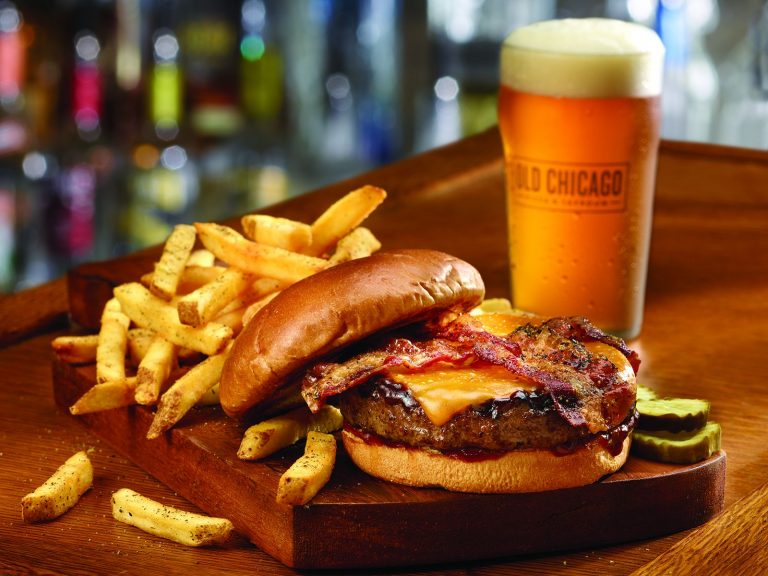 The Craft Beer Authority Brings Its World Class Craft Beer and Crave-able Menu — Along With a Good Cause – to Chattanooga Residents This November
Pizza & Taproom, an energetic and welcoming full service restaurant known for its world class beer list full of local and regional craft beer offerings, combined with its delicious, hand crafted pizza and taproom fare, will open its newest location at 2006 Hamilton Place Blvd., Chattanooga, TN 37421 on November 20th.  This store opening will be the 5th Old Chicago in Tennessee, and the 109th location nationwide.
Guests can order three hand-crafted dough options, including Chicago Thick, a Tavern Thin, and an Ale-Infused dough that highlight the eleven specialty pizzas on the menu.  Famous taproom starters such as the Sicilian Pepperoni Rolls, and the one-of-a-kind Italian Nachos will also be sure to delight guests visiting Hamilton Place.
With over 40 draft beers available, more than 90 craft beers available on the menu and a beer expert always on staff, The Craft Beer Authority has something for everyone!  "We are excited and proud to bring the Craft Beer Authority to Hamilton Place.  We know our guests will love our Mini Tours, Explorer Series, and discovering new and unique brews, some of the best local and regional Tennessee beers around, or enjoying their local favorite!" states General Manager Lauren Gholz.
One restaurant staple that will not be on the menu is their strong commitment to giving back to the community. Old Chicago Hamilton Place has partnered with Forgotten Child Fund, where they will be donating proceeds from the pre-opening events on November 16th to November 18th to the local nonprofit.  In addition, from 11/20/17-12/17/17, Old Chicago will donate $1 from every Chicago 7 pizza sold, plus 10% off all online to-go orders (using promo code FCFund) to add to the Forgotten Child Fund donation total.  "Come help us achieve our goal of raising over $10k for the Forgotten Child Fund." states Gholz.
To celebrate the upcoming opening, Old Chicago Hamilton Place will be offering free pizza for a year to the first 100 guests on opening day (doors open at 11am on November 20, 2017).
For more information on these events along with Old Chicago's Hamilton Place location opening please feel free to contact Dominique Romero by email at dromero@cwrestaurants.com or by phone at (303) 664 – 4039 or the new restaurant at (423) 352-9095. For any other information please visit www.oldchicago.com.