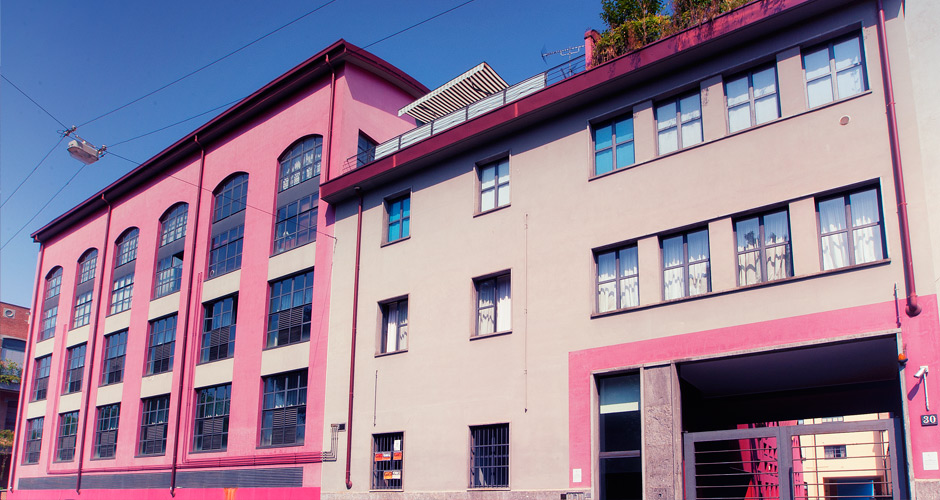 Looking for a spacious apartment in Milan for a short or longer stay ? We visited 2Gi Residence Ajraghi and we confirm…it's really superb !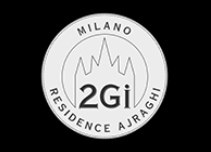 Can You tell us something about your accommodation ? When was it started ? Did You have any previous experiences in hospitality business ?
The 2Gi Residence Ajraghi open his doors to the client 10 years ago. The concept  was born through and idea of Mr Giancarlo De Angeli, father of the current managers of the Residence. Giancarlo bought some flats in an apartment block in the north of Milan in 2006, he had them restructured in order to be rented.Without any experience, he made this faboulos re-creation of the location.
After-time, the management passed to his daughter Maria Luisa De Angeli who is still running  the business with renewed intuition and always-new challenges in the rental housing market., She manages the 17 apartments that make up the Residence together with her brothers Andrea and Claudio

Where do your guests come from ?
All over the world, but the main client will come from northern Europe: Germany, Denmark, Belgium and France (since we are not so far from Rho Fair, Bovisa University. Also for long terms, we will join with us some Italian people, who works nearby us.

What type of guests do you attract ?
Family, Businessman are our best clients, but also couple for a weekend, or friends that goes to the stadium San Siro for a football match.

How many rooms do you offer ?
The residence has 17 apartments all open space and 4 different types depending on the needs:
3 Mini apartments, 35 sqm, comfortable and equipped with all comforts for short and medium stays
6 more spacious apartments, 45 sqm, with private bathroom, living room and connecting night area
2 Loft apartments 65 sqm large with mezzanine and balcony and reserved for families or groups of people visiting the city
6 newly designed and modernized business apartments for less than a year. They are very spacious , bright and provided by every comfort for any necessity.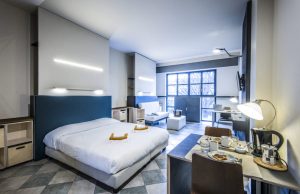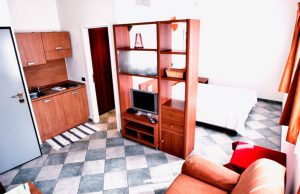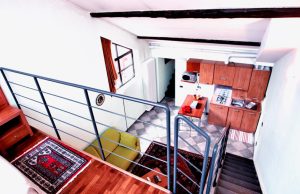 What is unique about your hotel's location? Why would people choose to stay in your residence by considering the neighbourhood? What authentic local experiences will guests have access to?
People like two thing of us: Position: we are situation ìn the north of Milan, few minutes by the city center but not "in the middle of the caos" and the second thing is the "calm" around us: you could find supermarket, big shopping center, bus connection, typical Milanese restaurant, but everything is fill in quite order!

When is the best time to visit your area?
In spring, during the "Salone del Mobile" the area and during the  Milan full of cultural events live weeks and others. Nevertheless during other periods of the year like autumn or Christmas, the city offers themed cultural weeks thanks to the project "Yes Milano", the new brand dedicated to the promotion of the city and its calendar of international events.

Do You offer arrangements to your guests to visit the area ?
We are to organize shopping experience, transfer to/from the city center or airport, personal guide to discover Milan, all is on request.

Is there any typical meal guests should try when visiting your region ?
Lombardy and Milanese cuisine in particular is rich in typical dishes such as the Milanese risotto, the Cassoeula, Ossobuco veal or the famous "Orecchio di Elefante" Veal cutlet. During the winter season, try the Milanese Panettone and Cremonese Torrone.
From a typical recipe to another, Lombardy is a fantastic region to know and explore, even at the table.
It should also be noted that Lombardy holds the record for number of Michelin-starred restaurants in Italy, with 58 restaurants up to 3 stars.

Are You planning new services or activities in the months or years to come?
We are certainly planning a new focus as far as  the environment is concerned and therefore on sustainable mobility.
Future projects are: bicycles for our customers, more attention to recycling , compensation for CO2 emissions by planting trees in areas and parks in Italy and certifying these environmental improvements.

What's your favourite holiday destination ?
I prefer mountain locations even if I do not dislike cities of art and culture, especially Italian and European ones.

What is the favourite part of your job / activity?
My favourite part is planning new ways to welcoming (and reach) are new and repeaters clients, discover new attraction to offer to the guest, plans fair and social-media marketing.
Are there any new trends you see emerging in travel industry ? Something which wasn't there or less important before ?
Surely the speed in giving the customers answers but also a marked interest in personal relationships and  we  may say that we can cope  very well with our target customers. The friendly warmth and affection in our residence can explain  why many customers return to take advantage of our services.
Have new technologies affected how guests can interact with you?
Certainly. Today many customers use Whatsapp and other applications to communicate in real time with the reception so the exchange of information is much more dynamic. This is why our fibre optic connection service has responded to our customers' needs. A service that also qualifies our offer on the market.
Is it possible to use public transport to come to your accommodation?
Certainly. The residence is easily reachable from the airports of Milan and Bergamo as well as from the railway stations of Milan (Central and Garibaldi). The new lilac metro is also convenient to move to the San Siro stadium for fans of sporting events and the surface trams connect us quickly with the city center and the classic shopping venues of Milan.

Any other particular information which is interesting about your property
The beautiful style of the block of flats in which we are. The 2Gi Residence was born in Milan in Via Ajraghi in 2007 from a restoration  of an industrial area of Milan in the 60s.
Located in a strategic and rapidly developing area, the residence structure incorporates the typical style of the Milanese post-war industrial architectural trend, characterized by large windows, which marked the development of loft apartments during the recovery phases of our days.
Brightness, wide spaces and mezzanines, are the distinguishing features of our structure, which is placed in the logistics hub of the "working and studying" Milan.