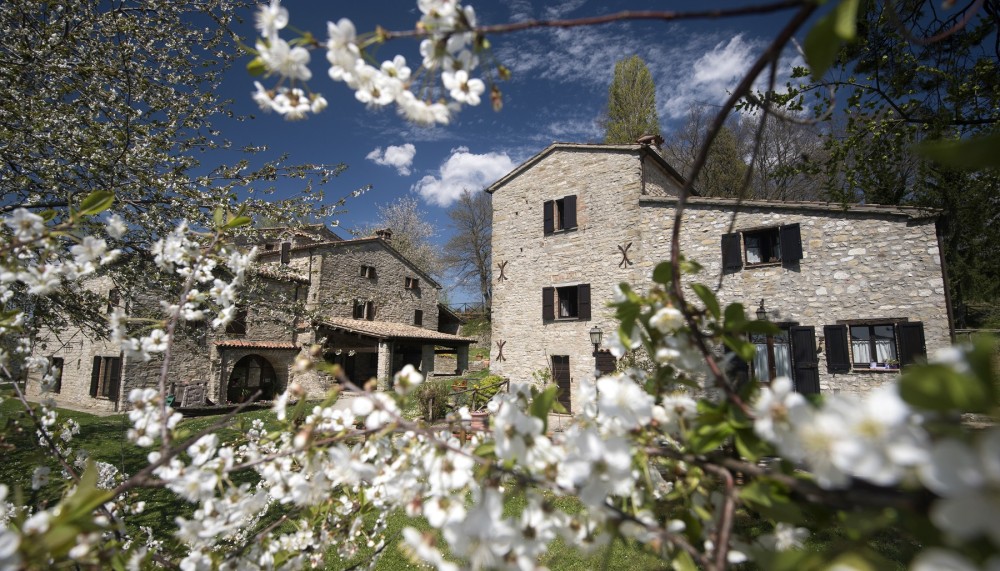 For over a quarter of a century the Martinelli Family has discreetly opened the doors of its houses and territory to all those interested in discovering their secrets: Nature and Silence. Enjoy La Cerqua in Pietralunga (Umbria)
Can You tell us something about the start of your accommodation ? When did you start ? Did You had any previous experiences in hospitality business ?
We are a real family business and started the accommodation 28 year's ago… This place was monastery in the 14th century, called San Salvatore. The last 2 centuries it was a farmhouse and was completely abandoned when I started renovating it.
I had no experience in hospitality but as it was a combination of agriculture (which I studied) and nature, which is one of my passions…It was the perfect combination.
Where are your guests coming from ?
In general they come from Gemany, Holland, Belgium, Austria…and of course also a lot of Italians spend their holidays or weekends here.
You speak any other languages than Italian and English?
Well we help our guests mostly in English, a bit of German we speak too but English is the main language to communicate here.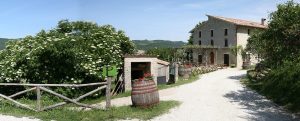 What type of guests do you attract ?
Our guests come here to find a quiet place surrounded by nature and away from the busy city life. We also joined recently Bio Hotels. Members have to offer 100 percent organic food to their guests. We are a 100pct organic farmhouse and we care a lot about ecological food and natural food.

How  many rooms do you offer ?
We have 8 rooms and 2 small apartments available. Large groups are also welcome in the farm where we can accommodate up to 20 people in 10 rooms. For example we have from time to time school groups spending some time here.
Important to know is that this does not affect the quiet atmosphere in this part of our accommodation as we are here about 1 kilometer away from the farm.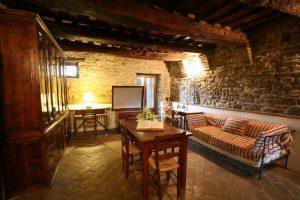 What is unique about your hotel's location? Why would people choose to stay in your neighborhood? What authentic local experiences will guests have access to? The nature all around you, a very quiet spot in the middle of Umbria… We also offer guided walks in the forest of Pietralunga to our guests. And those who are not only here for the nature but also interested in history and culture can enjoy the medieval castles and buildings in the neighbourhood.
When is the best time to visit your area?
March till December we are open, of course during high season we have the foreign tourists spending their holidays here but during the rest of the time we have many Italians coming throughout the year to spend the weekend here with friends or family.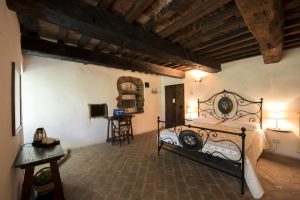 Do You offer arrangements to your guests to visit the area ?
As mentioned before I go walking with guests who want to enjoy the nature and the forests here.. We also offer horseriding courses in the farm or you can rent a bike. Don't forget the cooking classes we offer…If You want to learn about the best recipes of the Umbrian cuisine…
Are there any supermarkets near your accommodation ?
Yes there are 2 supermarkets a few kilometres away and a lot of shops, hairdressers, pharmacy, drugstore…. We have it all nearby !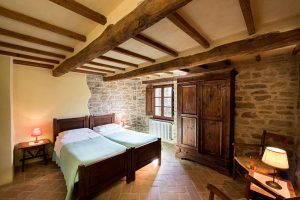 Is there any typical meal guests should try when visiting your region ?
Oh I would recommend "cappellacci", pieces of pasta stuffed with a filling of pumpkin (or other squash or even truffles) and cheese and folded so as to resemble a hat.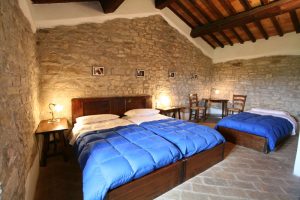 Are You planning new services or activities in the next months or years to come?
Not immediately. Our kids will join us in the daily management of the agriturismo and then we'll see what we will change, there will be changes for sure but it's too early to communicate.
What is your  favourite part of your job / activity?
Walking in the overwhelming nature with my guests as I love nature and interaction with people from all over the world. We also visit the farm together and we enjoy every minute of it.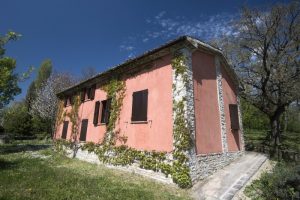 Is it possible to use public transport to come to your accommodation?
Well Perugia airport is only 50km away from here and we can arrange to pick you up, the train station is only 30km away. I would not try the bus because it's really poor. Most of the people come by car or they hire a car. Then to also have the total freedom to go wherever they want when they are staying here.
Any other particular information which is interesting about your property ? 
Yes I forgot to mention that we also organize a visit to local farmers for those interested in traditional and local food production. You can visit and taste truffles, marmalade, olive oil , wine…And believe me…all natural and the best quality.
What other region would you recommend our readers to visit in Italy , and why?
Well Le Marche is nearby and it combines mountains with seaside, a must see but of course first you have to come to our place !
Contact information :
Website : www.cerqua.it
Bio Agriturismo La Cerqua
Voc. San Salvatore 27
06026 Pietralunga (PG)
Umbria Italia
Tel. 0759460283 – Fax 9462033
Email cerqua@cerqua.it